This is our biggest release to date. All themes are now based on a plugin and there is a new template to launch an Ecommerce. Those are the biggest news but there a many other peaks and perks in this release.
Themes are now based on a plugin
What's the deal? First off, this means it's much easier to update themes. Just replace the plugin and your theme is now up to date. Also, before 3.0, if you wanted to modify your theme you had to edit the original files. Now, because we're based on a plugin you'll never have to touch the source again. Instead, just add a new file with the same name and Kirby will read that one instead.
Let's say you want to edit the hero.php file. As you can see, this file is located inside the plugin. Just copy the file and place it in the related folder outside the plugin:
plugins

themesforkirby

blueprints
snippets
templates

snippets

hero.php <!-- overrides the file that is inside the plugin -->
Ecommerce
Are you selling products online using Shopify, Gumroad, Stripe or newly released Lemon Squeezy? Well, now you can easily add products to your site. Create categories, display them however you like and make a fully fledged Ecommerce site.
But why use one of our own themes instead of using the profile page of Gumroad or Lemon Squeezy? Having your own site and domain with all features to create pages, posts, a blog and so on is the fundamentals of presenting your business with a brand of its own.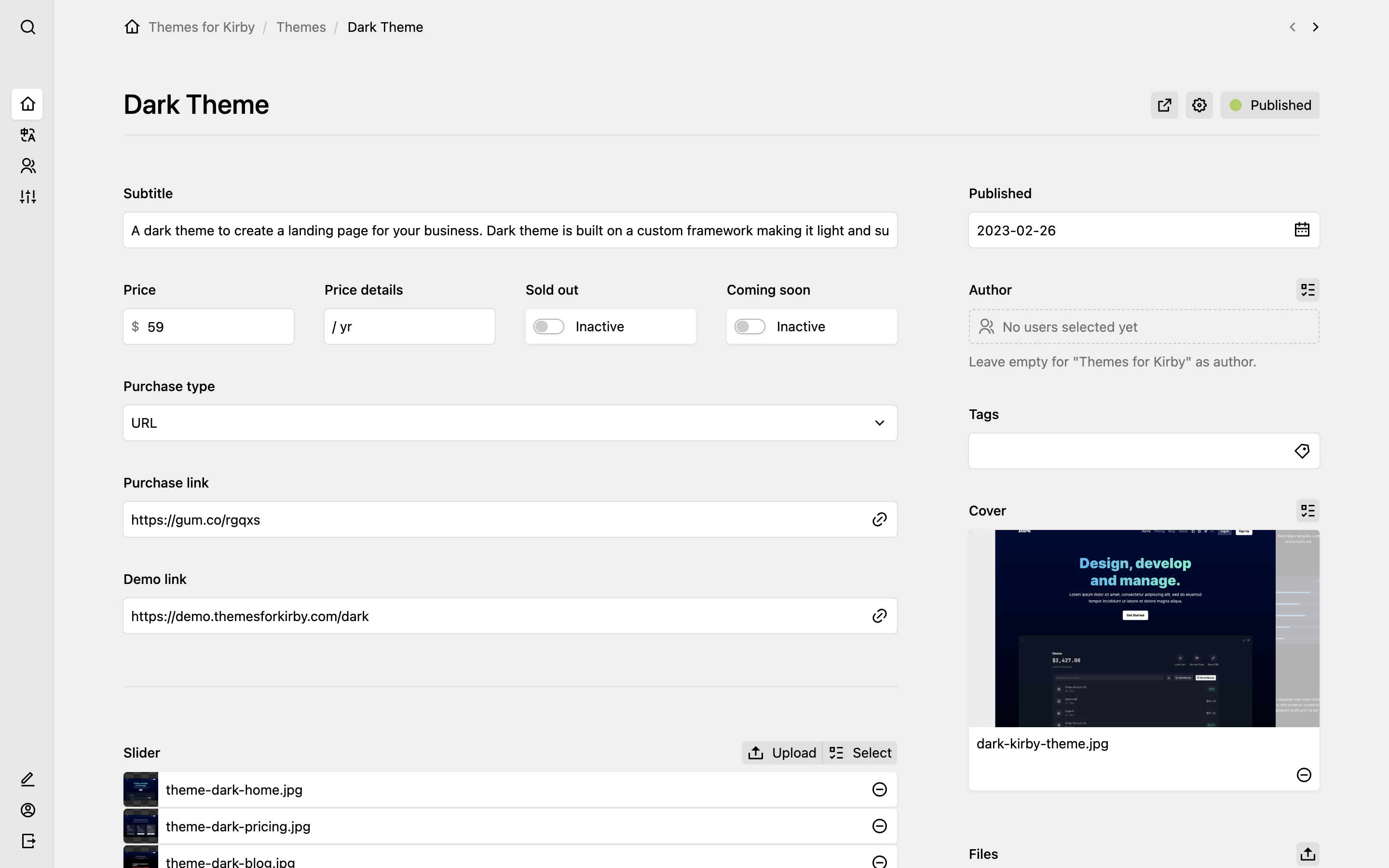 One cool thing to note is that the parent page of your products have many global settings. From there you'll name the button labels, the style of the slider, if the hero should be based on one or two columns.. and so on. This is great to keep the layout of your products consistent.
For example, if you want to change the label of the purchase button from "Buy Now" to "Purchase", make that change from the global settings. You won't have to change each individual button label. Note that each template have their own global settings.
Smooth content animations
There is a new setting for blocks to activate animations. Presets ranges from a basic fade-in, to motions such as to make the content appear from any side of the screen.

If you want more settings, choose the custom animation type and change the settings however you like.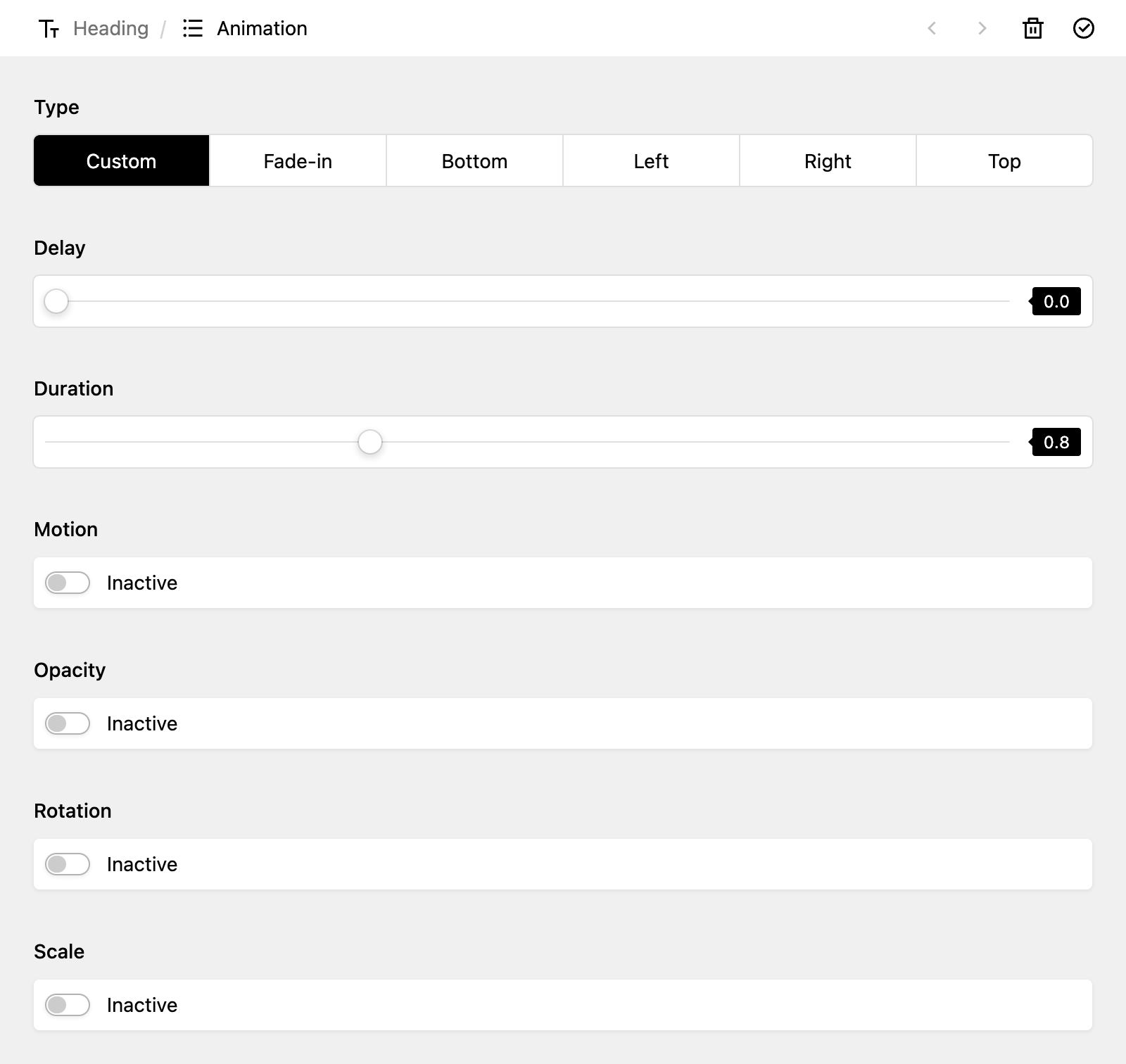 Change the layout gutter
The layout settings now have two additional fields. One to change the gutter of the grid and another option to tell when columns should be displayed as one column.

Add blocks to a parent page with posts
Let's say you have a blog with posts. By default the Blog will show all published posts. But now you can override this by adding blocks to the content tab. This gives you more flexibility on how to display your posts, in fact it works as any other page.

If you leave the content empty, the regular listing of posts will be shown.
Additional updates
Many more features have been added to Themes for Kirby 3.0 and the full list can be viewed over at the changelog page.