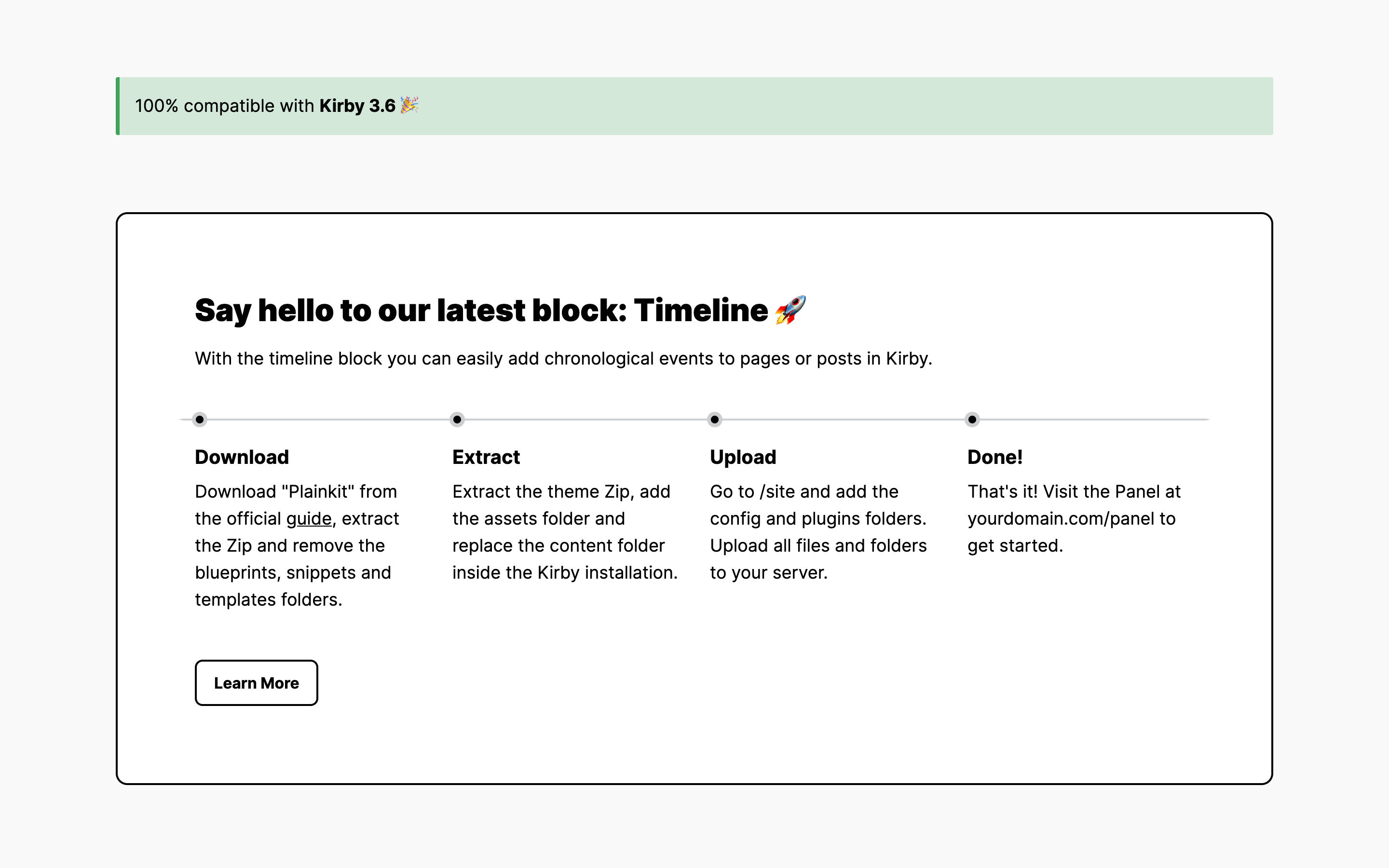 All our themes have been updated to 3.1.0 and are 100% compatible with Kirby 3.6. This is again a pretty big update with many new features.
New timeline block
Say hello to a new timeline block to easily add chronological events to pages or posts. You can also add tags to headings, as well as buttons.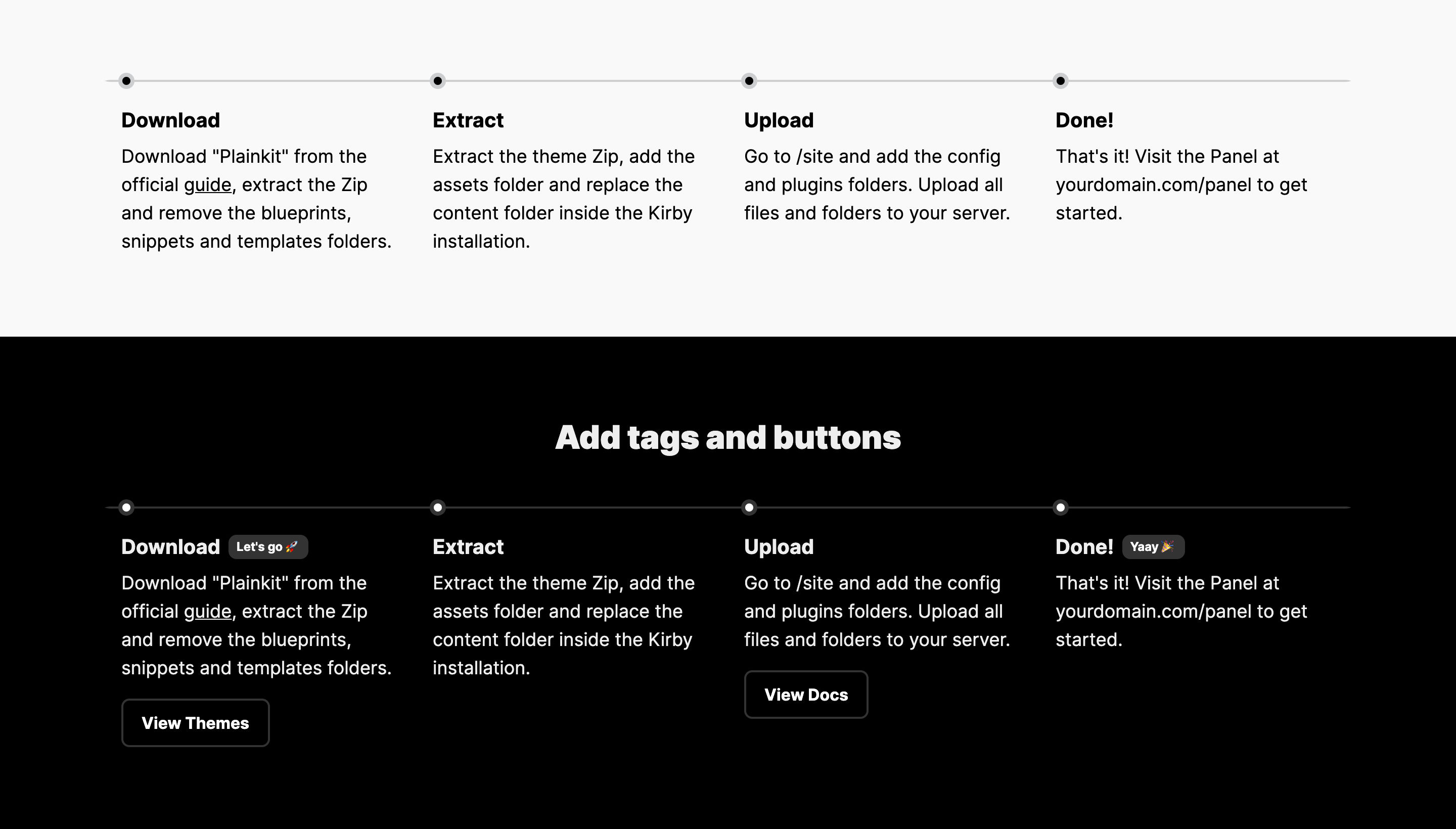 Global border color
You can now define the border color in site settings.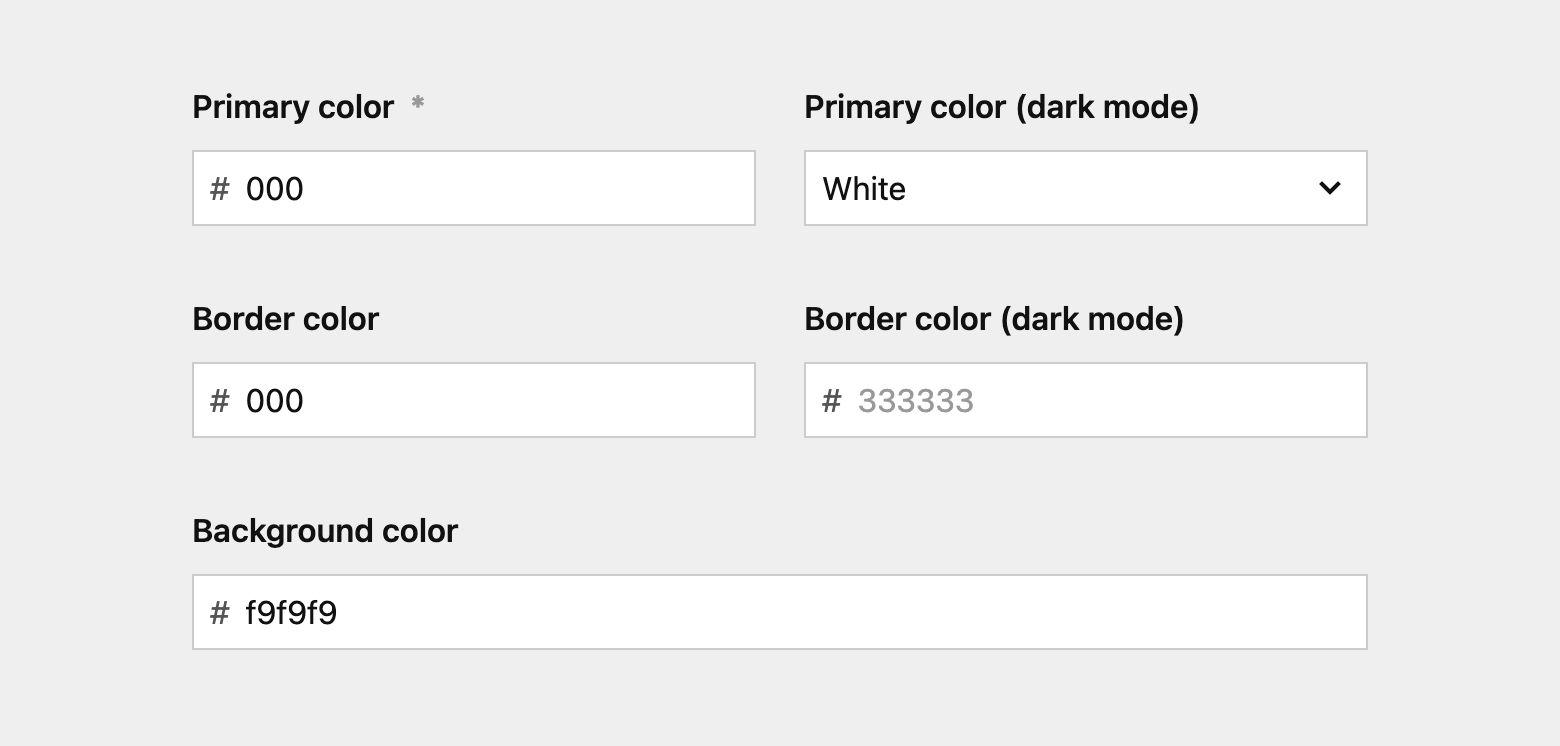 Custom background values
To increase the amount of possible backgrounds, the custom value is added into a field. Text color is also taken out of the custom value.

Page background
You can now add a background to the entire page.

Here's everything that is new:
New timeline block.

Hide hero for any template.

Text color for backgrounds is now outside the custom value.

Define border color in site settings.

Add bottom and top border to backgrounds.

Now possible to change the background for each individual page.

More breakpoints for when columns should turn into one column.

Improved hover state for buttons.

New layout type "box" for posts.

Improved JS.

Improved SEO and accessibility.

Improvement to dark mode.