Build a fast website. Without code.
Launch your website with Kirby CMS and one of our pixel-perfect and SEO optimized Kirby themes. No bloat, just a clean, minimal and fast website.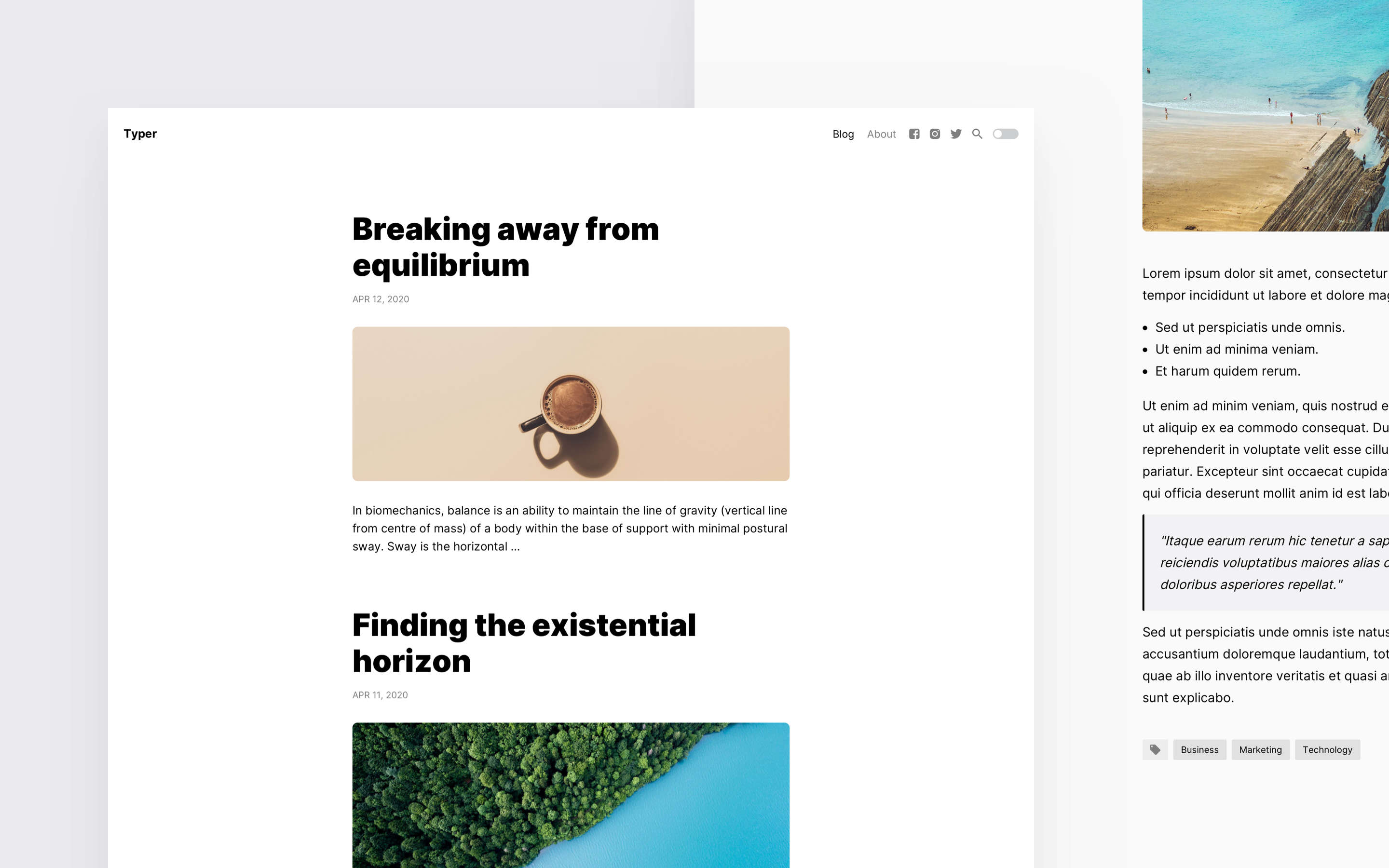 100% compatible with Kirby 3.7 + PHP 8.1 🎉
Say hello to our latest block: Timeline 🚀
With the timeline block you can easily add chronological events to pages or posts in Kirby.
Download
Download "Plainkit" from the official
guide
, extract the Zip and remove the blueprints, snippets and templates folders.
Extract
Extract the theme Zip, add the assets folder and replace the content folder inside the Kirby installation.
Upload
Go to /site and add the config and plugins folders. Upload all files and folders to your server.
Done!
That's it! Visit the Panel at yourdomain.com/panel to get started.
New to Kirby? It's a CMS like WordPress but with a very minimal approach to design. There is no database but just some files that you drag and drop on your server. We fell in love with it and built a number of themes you might like. Everything is built from scratch, no need to code, all content and customisations are made from a simple admin panel. Kirby is an awesome file-based CMS, you can learn more about it over here: getkirby.com.
Popular themes
Get started with one of our themes for Kirby.
A minimal admin panel. No bloat.
Every page is based on a visual editor for multi-column layouts.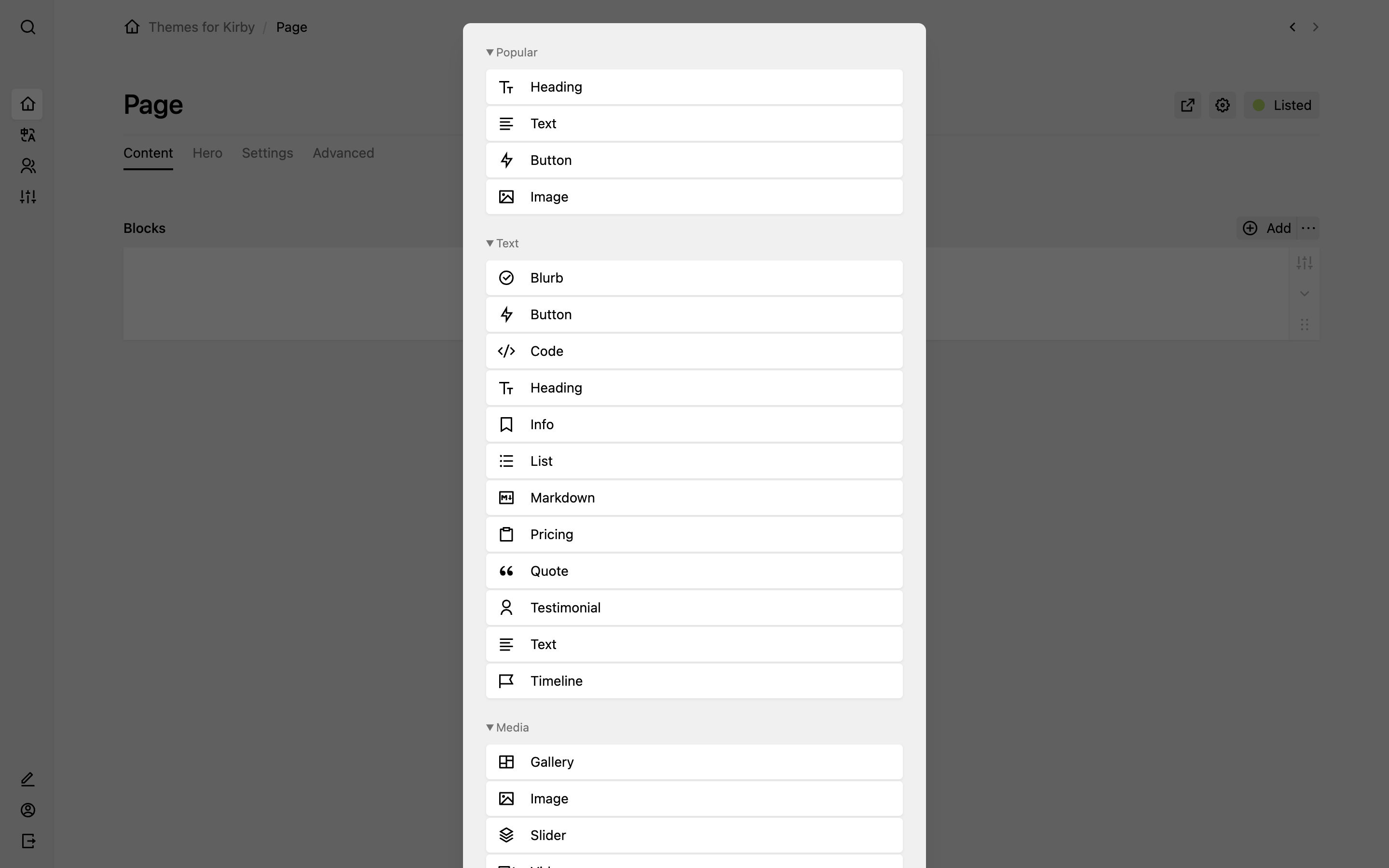 Block editor
The content editor for your pages is based on blocks. There are a wide variety of modules available, such as columns, gallery, info, posts, pricing, slider, text... etc.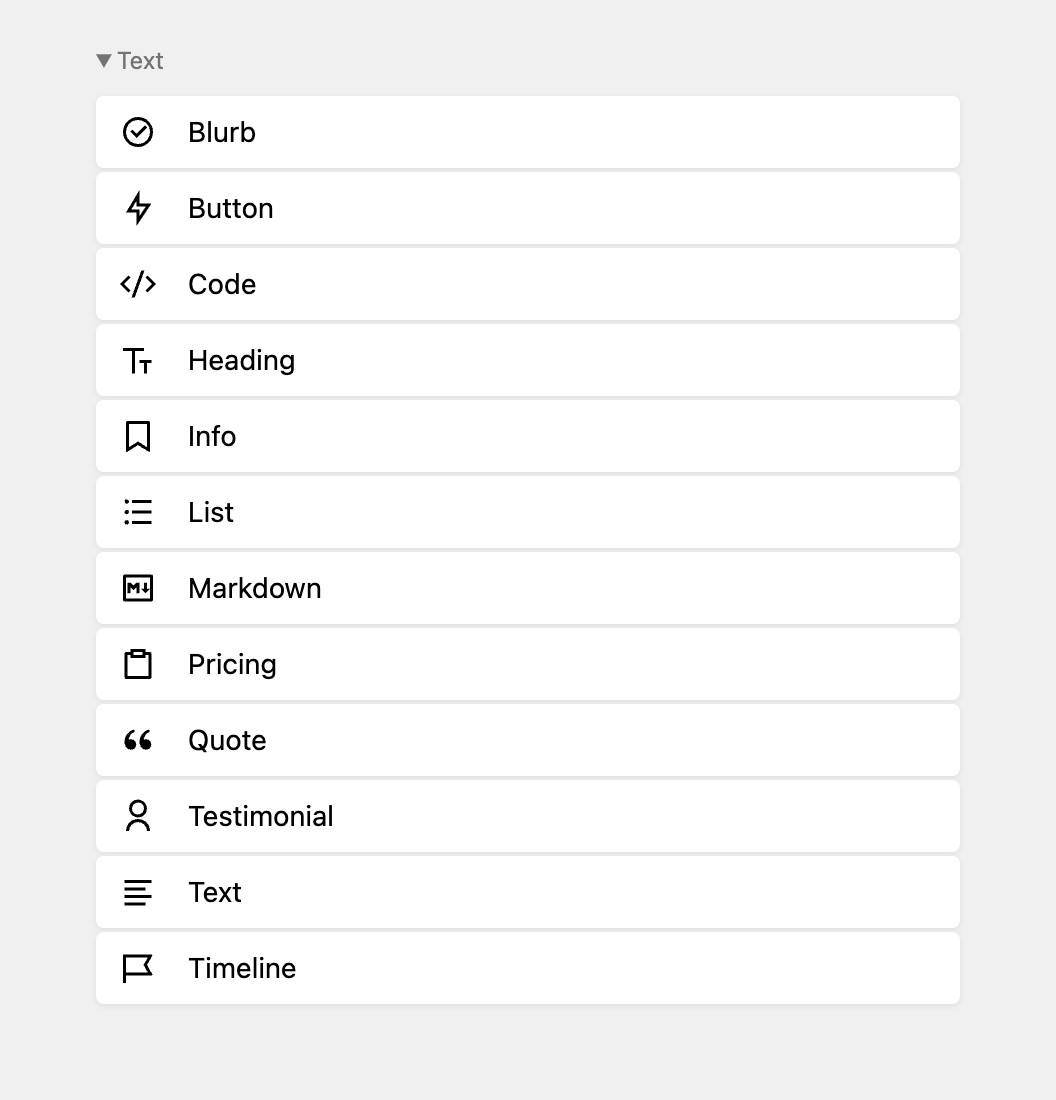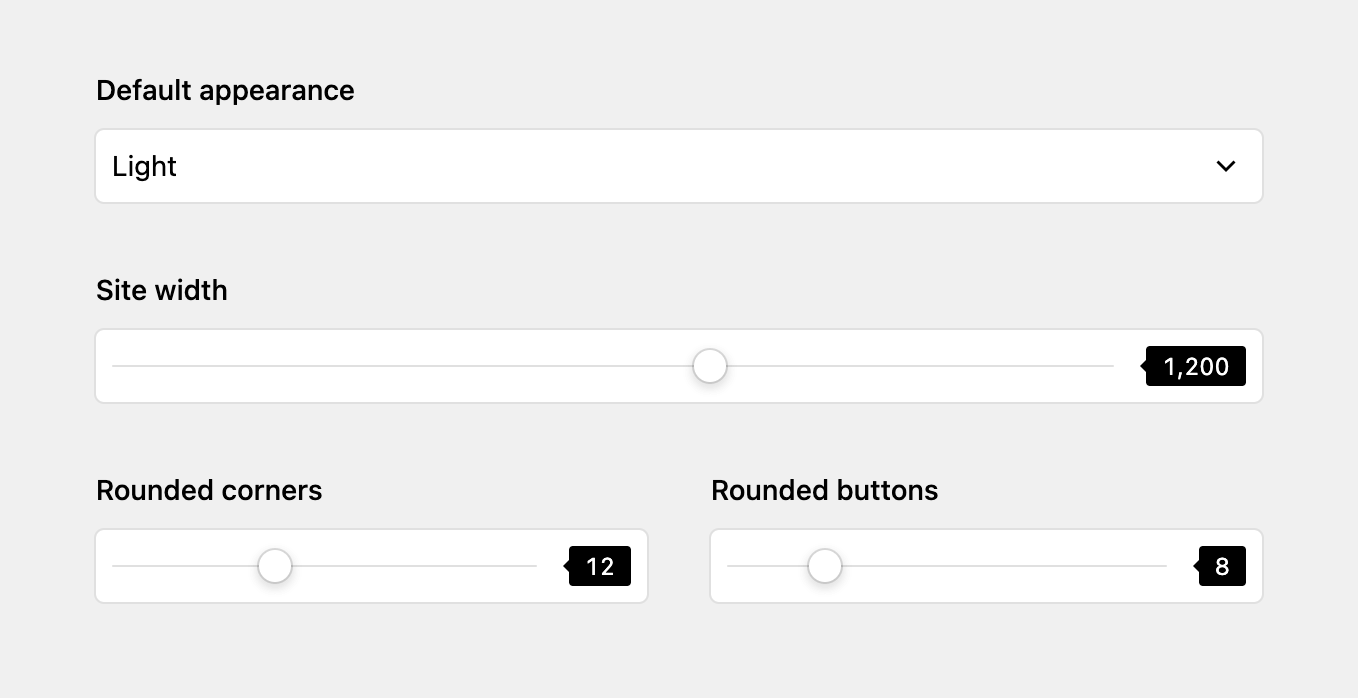 Customize the design
From the panel you can define the default appearance and even activate a switch to let visitors toggle between light and dark mode. We've also included options to easily change colors, fonts, or even adding your own CSS to customize the layout of your site.
Media processing
All our themes have a built-in media processing tool with settings that you can change from the panel. This will improve the speed of your site as well as have a positive impact on SEO. If you prefer to optimize the images yourself, you can simply deactivate the setting.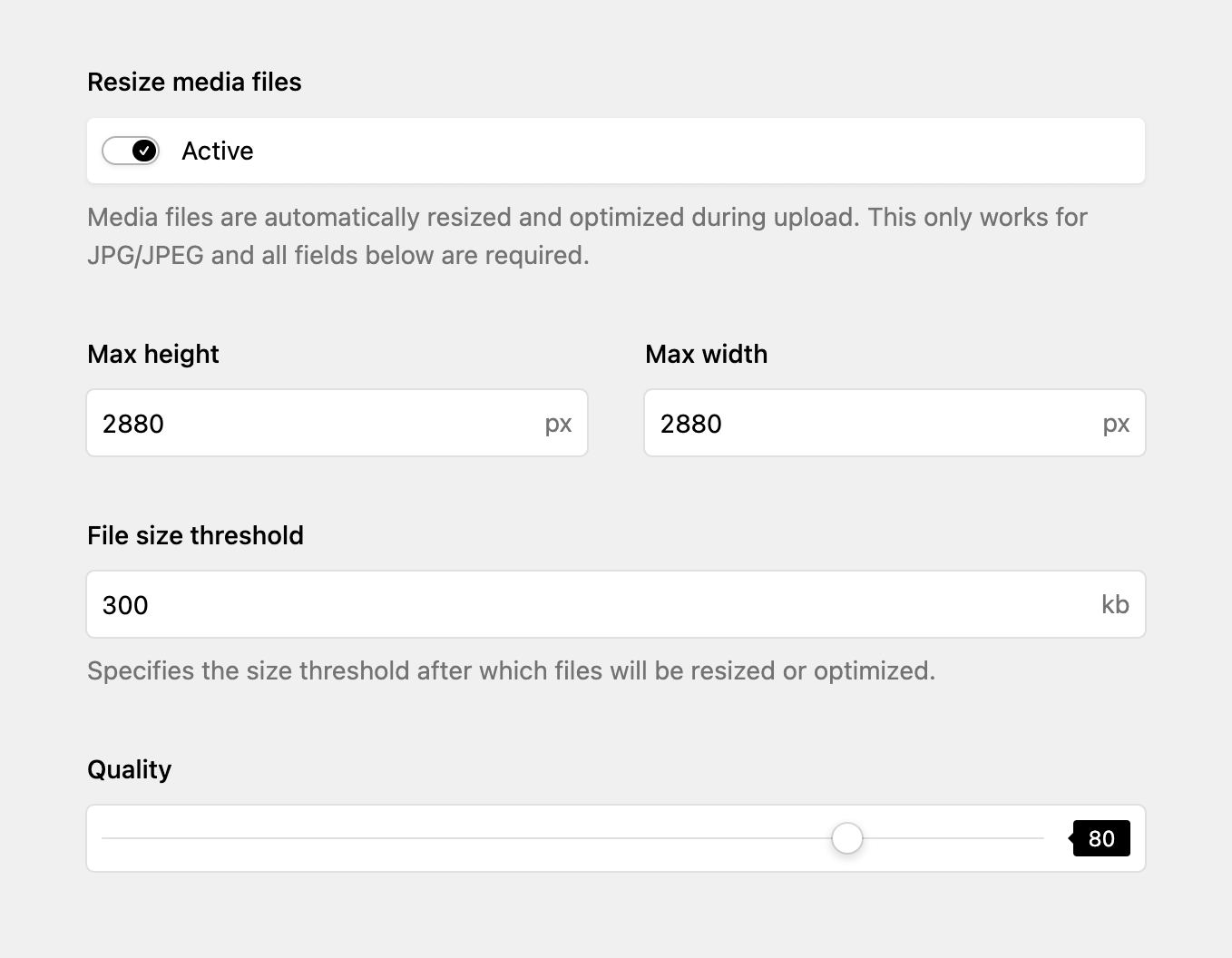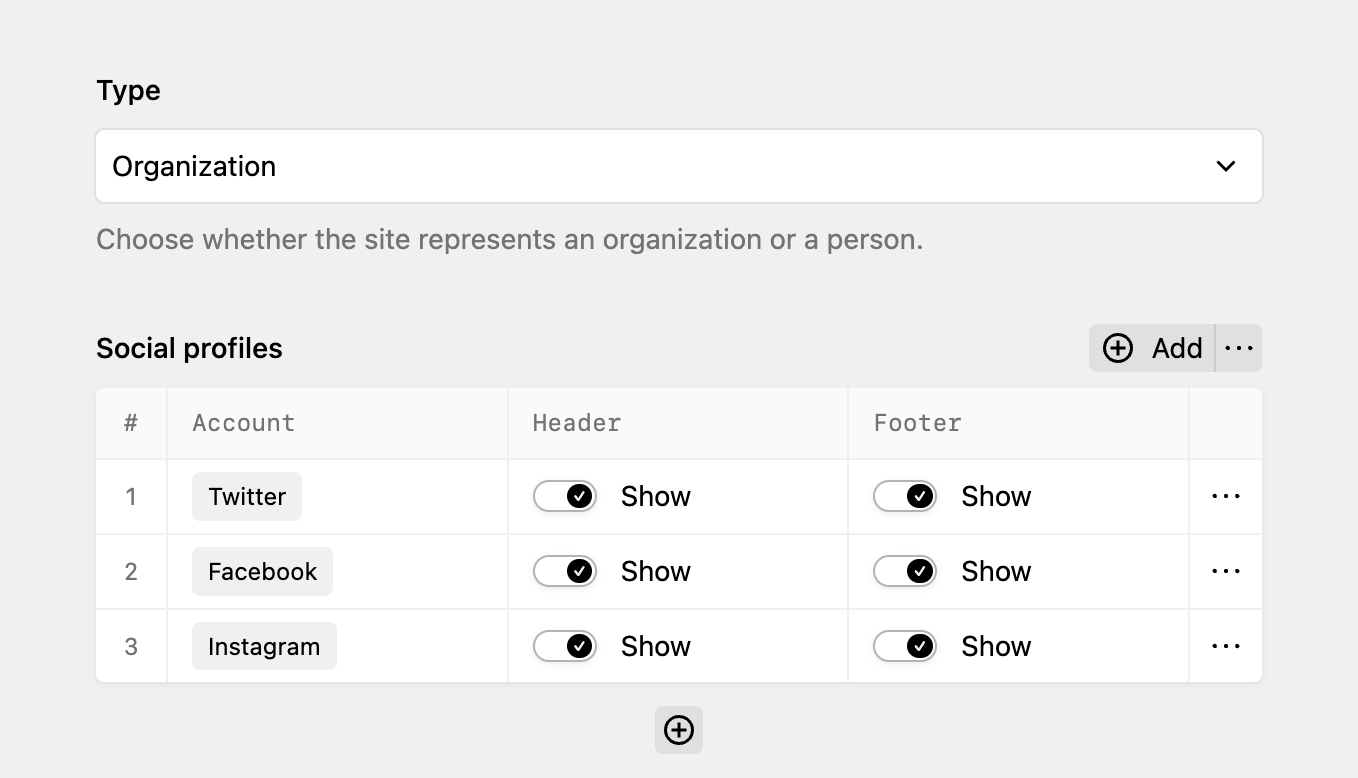 Social profiles
Easily add your social profiles to your site. With a simple toggle, the icon can be shown or hidden from the header or footer. This information will also be used when sharing your pages on various social platforms using the open graph and schema data structure.
...and these are just some of the features, there are many, many more.
Sites built with Themes for Kirby, without a single line of code.