Offering a newsletter is great to keep your audience in the loop whenever something newsworthy is happening about you or your business. We've made it really simple to integrate any marketing platform to your Kirby site.
First, log in to your marketing software (ConvertKit, Drip, GetResponse, Mailchimp, SendinBlue...) and select the corresponding list of subscribers. From there, find the sign up form that you use to collect email addresses to your newsletter. Copy the "embed" code and head over to your Kirby site.
Go to the "Settings" tab and scroll down to "Newsletter", paste the code inside the "HTML code" field. Note that you can also add some text to explain why your audience should join the list: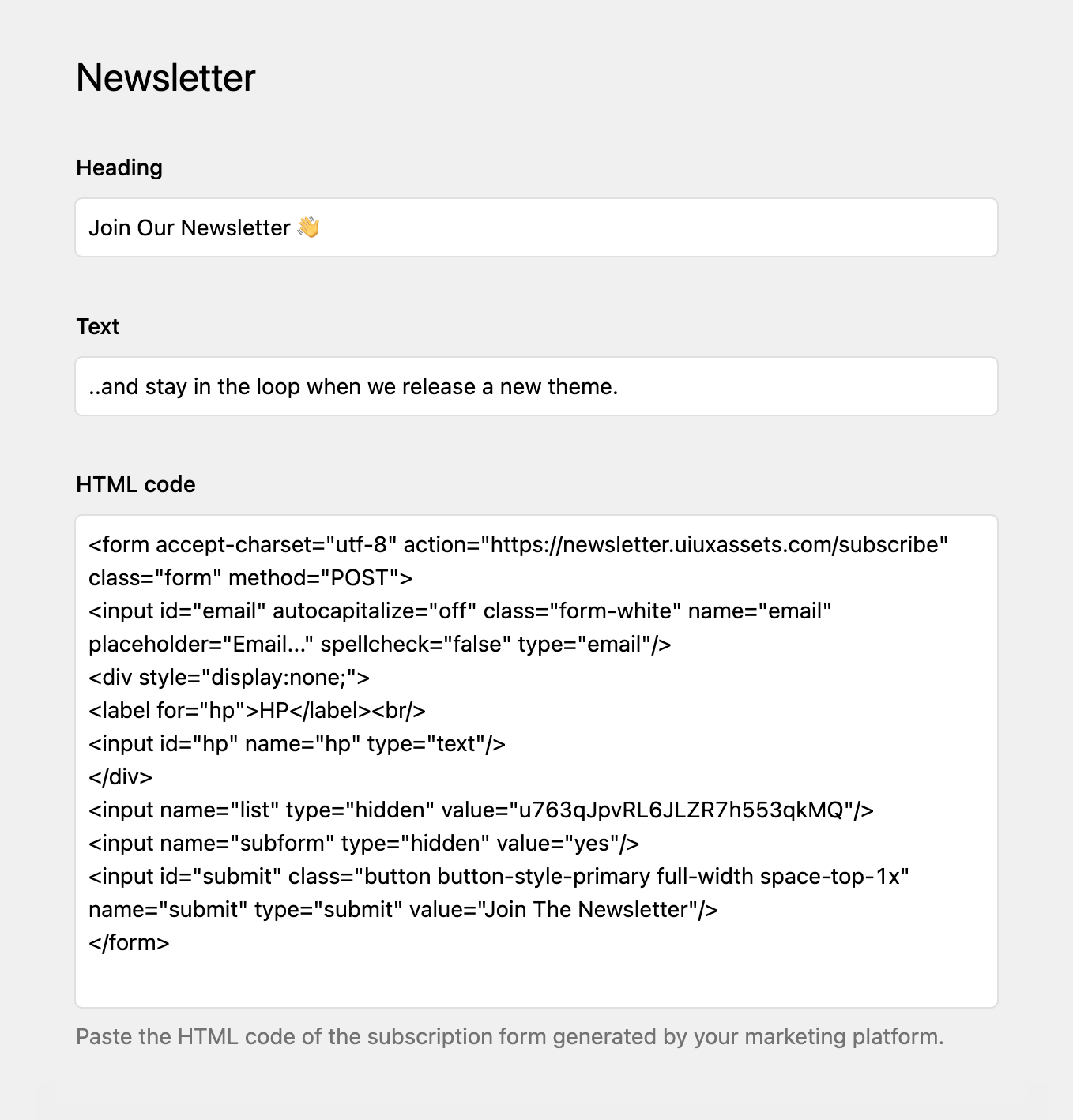 Now that you have added the code, you can toggle the form to appear at various places on your site. For example, if you want to show the newsletter form after your blog posts, go to that specific page, navigate to "Options" and toggle the setting.
If you want to show the newsletter form in the footer, navigate to the "Footer" tab and activate the form from there. And we're done! Your audience can now signup to your newsletter.