Blurb Block
Use the blurb block to add short content to pages or posts in Kirby. There are a number of settings to customize the layout such as adding an image, a heading or some text. It is also possible to add a background.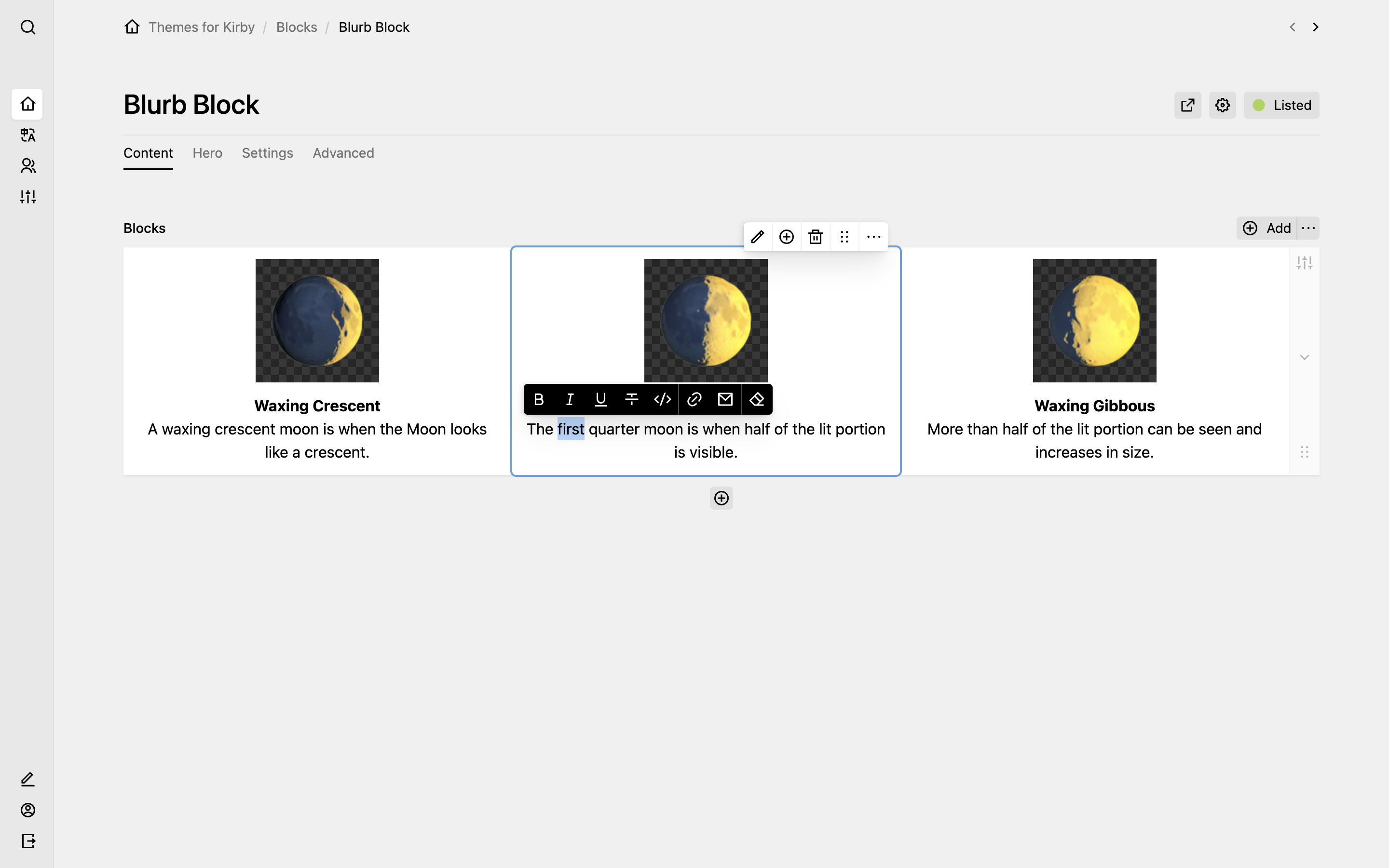 Waxing Crescent
A waxing crescent moon is when the Moon looks like a crescent.
First Quarter
The first quarter moon is when half of the lit portion is visible.
Waxing Gibbous
More than half of the lit portion can be seen and increases in size.